Celebrate Summer with these Cool Recipes
Enjoy the summer by keeping it cool! With summer heat and little relieffor a while, what better way to celebrate summer than a mixing up a fewfun takes on iced coffees and teas? All you need is some milk, coffee ortea and flavored syrups. We recommend choosing one of our many flavorsMonin or Torani for flavorings. For more recipes, you can visit Torani and Monin's websites.
Classic Cold Brew Coffee:
The cold brewing style of coffee comes once from the innovators in Japanaround the 1600's, and was called "Kyoto-Style" for its popularity inthe city of Kyoto, Japan. Originally produced in drip tower setups,today is is produced by soaking grounds to

create coffee that is lessacidic than hot drinks.
Recommended grind: Coarse
Add 4 oz of coffee grounds to a 1 quart container.
Soak the grounds with 3 1/2 cups of cold water for approximately 18-24 hours at room temperature.
Strain the finished brew through a filter.
This creates a concentrate, we recommend serving 1 part concentrate to 2-3 parts water.
Store in the refrigerator for up to two weeks.
We sell a fresh roasted Passport Cold Brew Blend specifically made for this process
To join our mailing list and never miss a baby update!
When hot coffee cools it becomes bitter and sharp. The acidic taste isgreatly increased and can be overpowering. Cold brew coffee is neverheated so it remains smooth and allows for other types of drinks such asNitro.

"After 250 hours of research and testing, including interviewing five baby wearing experts and walking over 100 miles in 15 wraps, slings, and meh dais, we think that the Gemlak Baby Carriers is the best"
I
ced Mocha Popsicle
1 cups of Passport Cold Brew Concentrate (
Cold Brew Blend
)
1 cup 1/2 and 1/2 or milk substitute
3 oz of Chocolate Sauce.
Optional: Nuts
Instructions :
Combine all ingredients and mix thoroughly.
Place into mold and freeze until done.

Coffee Smoothie
1 banana previously sliced and frozen
½ cup milk or milk substitute
3oz of Passport Cold brew concentrate (
Cold Brew Blend
)
¼ cup rolled oats
Optional: spoonful of nut butter
Instructions:
Combine all ingredients in a blender until smooth, adding more milk as necessary to reach a consistency to your liking.
Optionally top with a sprinkle of chocolate and serve immediately.
What You Need to Know About Preschooling at Home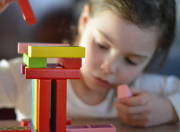 Choosing Toys for Your Child's Personality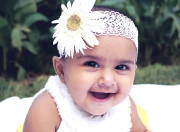 What You Need to Know About Preschooling at Home
Pros
Cons

Value for money
Multiple carry positions
Comfortable
Adjustable

Synthetic materials
Harder to use
Your custom text goes here

Your custom text goes here

Your custom text goes here